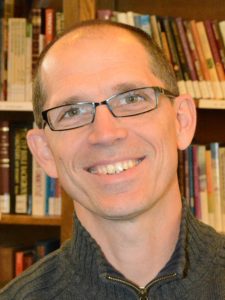 Pastor Aaron Box, with his wife Jenn and two children, has served at North Park Community Church since 2011. Previously he served at Lighthouse Church in Seaside, OR and Restore Community Church in Sterling, VA. Having grown up at North Park, Aaron is passionate about this church and our Mennonite Brethren heritage.
Aaron would love to spend some time getting to know you, and answer any questions you may have about the church. You can reach him at 541.344.7186, aaron@northpark.cc , or visit the church building during regular hours.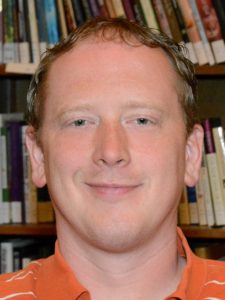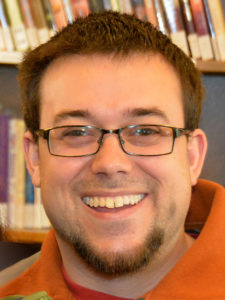 North Park is also cared for by elders Jim Long, Terri Kargel, Greg Brock, Stead, and Reed. Along with pastor Aaron, they are responsible for caring for the spiritual well-being of everyone at North Park.
The elders would love to connect with you! If you'd like to meet for a cup of coffee and friendly chat, find one of them after service or email elders@northpark.cc
North Park Ministry Teams
Ministry at North Park is comprised of six teams. These teams could not operate without faithful servants like you! Please read over the descriptions, and consider how God has best equipped you to serve along with us.
Care
Care team facilitates potlucks and communal meals, cares for the homebound and those in need of encouragement, and provides snacks and decor for Sunday services and special events. If you are good at hospitality, cooking and/or caring for others, this is the team for you! Chat with the Care team leader Jody Reed or email care@northpark.cc to learn more.
Discipleship
This team oversees adult Sunday School, Kids classes & nursery, Youth activities, and home community groups, coordinating the teachers and resources. If you have the gift of teaching or love kids, this is a great place to get involved! Email discipleship@northpark.cc for more information.
Outreach
Outreach team helps North Park make a difference in our neighborhood and world. This ministry directs resources to local and overseas missionaries and plans outreach events such as Feed Hope and the annual Block Party. If you'd love to be a part of reaching out to our community, speak with Outreach leader Terri Kargel or email outreach@northpark.cc
Worship
Worship team is in charge of coordinating all aspects of the Sunday morning services, including arranging and leading the worship music. If you are musical or good with sound tech or A/V, the worship team would love to have you on board! Email worship@northpark.cc
Communication
This team is responsible for keeping everyone informed through our website, bulletin, weekly newsletter, facebook page and other means. If you're a natural communicator and/or good with computers, reach out to Reed or email communication@northpark.cc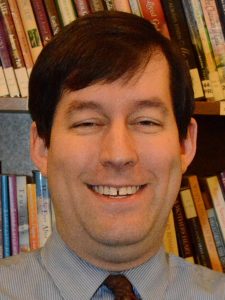 Trustees
The Trustees oversee church staff and care for North Park finances and property, including maintenance of the church building and grounds. If you are handy and/or have the gift of service, this might be a great place for you! Find Jim Long or email trustees@northpark.cc with any questions.